A French cyclist, Robert Marchand has made remarkable history by cycling more than 14 miles round a track in an hour.
The 105-year-old Frenchman set a world record on Wednesday, in the 105+ age category – created especially for him – by riding 22.547km during his latest attempt.
Marchand thrilled a crowd at the velodrome in Saint-Quentin-en-Yvelines near Paris as one of the oldest cyclists with his new record, even though he may not be the fastest cyclist round a velodrome.
More interesting is the fact that this is not Marchand's first; he already holds the record for those aged over 100 – 26.927km – set in 2012.
The former firefighter, who subsists on his pension in a small flat outside of Paris, said he could have gone further than the 92 laps, but he missed a crucial timing board, showing 10 minutes to go.
Robert is a great example for all of us," he said.
Born on 26 November 1911, Mr Marchand puts his fitness down to diet – lots of fruit and vegetables, a little meat, not too much coffee – and an hour a day on the cycling home-trainer.
A prisoner of war in World War Two, he went on to work as a lorry driver and sugarcane planter in Venezuela, and a lumberjack in Canada.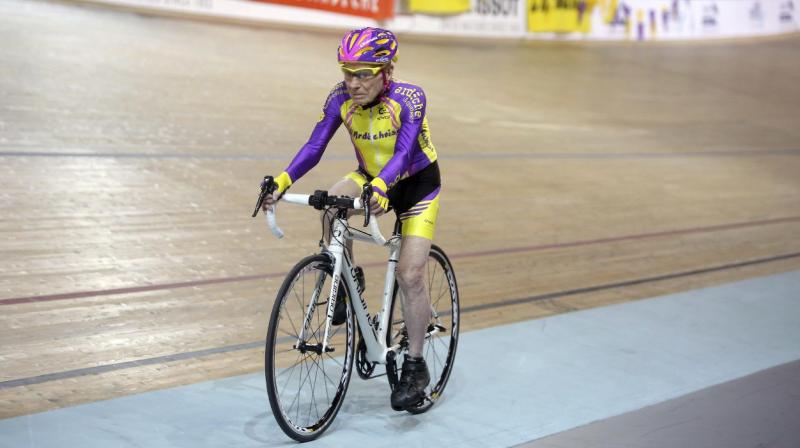 Robert Marchand is also a multi-dimensional sportsman asides cycling, as he has competed in gymnastics at national level and has been a boxer.
In recent years, professional riders have been stretching their careers into their 40s, but none of these pros have anything on Robert Marchand when it comes to longevity.